About our company
Voxtur is a full service Contract Research Organization that focuses on clinical research services to bio pharmaceutical clients across the globe, thereby aiding them in transforming their scientific discoveries into new treatments.
With medical experts, renowned data scientists, unparalleled data assets and unmatched expertise, Voxtur successfully integrates healthcare into the lives of their extensive patient platform.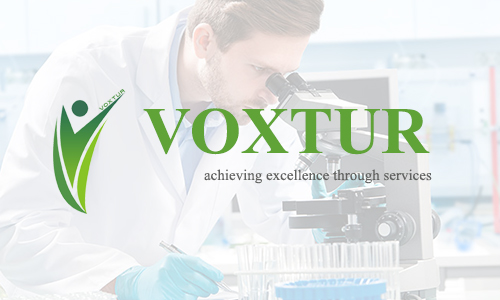 A one stop shop for all clinical research services, from site selection to patient recruitment, from customized protocol preparations to regulatory submissions, what will stand out is Voxtur's unwavering commitment and adherence to quality.
No matter where you are on the path of your clinical trial, Voxtur is here to guide you.
Providing solutions to complex medical problems.
Voxtur believes that it is important for researchers, trial participants, regulators and others acting in the best interest of patients to have access to clinical trial information to advance medical progress.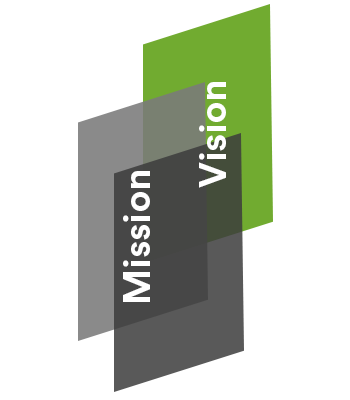 Our Vision
To be the value driven leading CRO to prevent and eradicate diseases by supporting the drug development.
Our Mission
Timely delivery with compliance as per Quality Management system.
Training & development on Leadership & modern Technologies
Being system driven & customer focused
Meeting international standards and regulatory requirements
He holds a post graduate degree in Master of Science, specialized in Chemistry with 16+ years experience in Analytical Department. He started his career as Quality chemist in Quality Control Department of Micro Labs Pvt Ltd at Bangalore. . He is heading Analytical Development Team as Director and responsible for the continuous tracking and execution of the projects within the set timelines with uncompromised quality documentation to various regulatory agencies as per the requirement.
He has played various roles and responsibilities in Bio Analytical Department which gives him an insight of complete operation. He has been involved in more than 200 BA/BE studies as a Bio Analytical investigator and developed/validated various new Bio Analytical method for more than 200 molecules including challenging molecules like Hormonal drugs, Endogenous compounds etc. He is one of the key person to set up a new Bio Analytical lab for Group CRO. He had successfully involved in various regulatory audit conducted by USFDA, French (AFSSAPS), Brazil (ANVISA), WHO and accord approval for all the studies and systems at Group CRO.
Dr.K.V.Palanichamy holds a doctorate in Agricultural Statistics from Indian Agricultural Research Institute, New Delhi. He has over 20 years of experience in various aspects of the Biostatistics and Statistical programming arena spanning 24 years. Worked in Pharma companies, BPO and CROs.
He has received ICAR junior and senior fellowships. He is well experienced in managing the clinical trial data from Phase I – IV and carrying out complex statistical analysis of clinical trials.
Mr.A.Mohamed Noogu holds a post graduate degree in Master of Science, with 11+ years experience in Biotechnology from Pharma Industry.
Having played a vital role in bioanalyticals with experience in handling more than 70 BA/BE studies as a Bioanalytical Project Investigator, he has developed and validated many new bioanalytical methods for more than 70 molecules including complex and medically challenging molecules like Hormonal drugs, Endogenous compounds etc. Mr.A.Mohamed Noogu has experience in regulatory audits conducted by USFDA, French AFSSAPS, Brazil ANVISA and WHO, who is heading BioAnalytical Development Team as Head and responsible for the continuous tracking and execution of the projects within the set of timelines with quality documentation to various regulatory agencies as per the clients requirement.
Dr.V.Mohanram is a medical graduate with MBBS and a diploma in anaesthesiology from Dr.M.G.R Medical University, India, has 30 years of clinical experience as Medical Practitioner and managing ICUs, with therapeutic areas of expertise in Oncology, Psychiatry, Dermatology and Diabetes.
Having worked with a leading CRO as Head of Clinical Research managing a team of Clinical research associates for four years, has handled 11 projects in Oncology, 5 in Dermatology, and 2 in Psychiatry in various sites throughout India with a total number of 900 clinical patients history. Dr.Mohanram has also conducted 12 studies in Cancer patients with molecules like Capecitabine, Doxorubicin, Temozolomide, Leuprolideetc in more than 25 sites through out India. As anaesthesiologist, he can handle all medical emergencies, and handled USFDA audit at the sites and cleared with NIL 483 and he faced many audits including USFDA, DCGI, and ANVISA during his participation in biosimilar new product development.
Mr.N.Medhavi is a clinical biochemist with 26 years of research experience in the diagnostic field leads the core team of Diagnostic Laboratory, played a key role in the evolution of a reputed CRO's Diagnostic Laboratory Services from a small-sized lab into a national-level laboratory with CAP & NABL accreditations.
Mr.N.Medhavi is well-trained in ISO 15189:2007 and passed in the examination of 'Internal Auditor for Medical Laboratories', he is also a member of All India Clinical Biochemist Association (ACBI) of India. With good clinical research background, he has presented many research papers on Laboratory Quality Control & Diabetes.
Ms.J.S.Sujatha with MPharm (Pharmaceutics) has more than ten years of clinical research experience in conducting BA/BE studies, working in various areas of protocol preparation, raw data analysis, report writing and quality control. She has undergone internal and external training programs on auditing clinical trials perspectives and is proficient in inspecting the clinical phase of the study conducted in compliance with national and international regulatory requirements.
Ms.J.S.Sujatha has successfully organised and participated in various regulatory audits conducted by USFDA , Brazil ANVISA and WHO.
Value Addition
We have extensive experience in pharmaceutical product development, and regulatory process. Voxtur expertise provides critical inputs into FDA thinking at every step of the regulatory process in new product development. We take pride in delivering innovative solutions and extraordinary results to our clients right from concept to commercialization of a drug or a device with an international understanding.
Building trust of clients is the bottom line of Voxtur which means knowledge processing synchronised with quality and innovation on time. Operating with state-of-the art research facilities, to reduce product development and product testing timelines and accelerating delivery of life-enhancing drugs to market. Exploring new therapeutic agents for rapid delivery and enhanced bioavailability to meet unmet market needs is unique. Our scientists work 24x7 with client's preferred global time schedules to meet customer satisfaction.
FDA Scientific Support
Voxtur provides an unparalleled platform right from pre-clinical evaluations to clinical research facility for Phase I to Phase IV trials combined with strategy for novel delivery systems and formulations. In-vivo and In-vitro studies on bioavailability, bioequivalence, pharmacokinetics, pharmacodynamics, immunogenicity and process improvement, clinical research, data management, dossier preparation, regulatory support, etc.,
Voxtur has some of the leading, highly talented experts in their fields who turns your ideas and concepts into vendible product for early market launch. Our experts can understand your goals, develop innovative, tailor-made approaches to develop best strategy to streamline your study requirements and make it more innovative and cost effective.